Spread a little
Charm

and make a donation today!
Latest News
posted under: Events
Congratulations to our official winner! Natali A new and shiny $50 Visa Gift Card is on its way to Natali's house.  We can't thank all of you who participated in our contest enough for your support! Question #1 – What was Devyn's sister's response to the "Why…
posted under: Charms
Did you know if you  fill a 16 oz bottle with dimes you will get approximately $100? What an easy task it is to fill a water bottle with all your spare dimes after you empty your pockets. What can $100 do for a family of…
posted under: Did You Know?
As parents, one of the things we most often forget is taking care of ourselves!  When you are the parent of a special-needs or chronically-ill child, taking time for yourself seems selfish and all but impossible.  However, it is so important to take at least a moment or two each…
Latest Videos
Devyn's Anthem
Sunday, February 10th, 2013 @ 1:29PM
Nothing quite prepares you for the moment you bring a beautiful child in to this world with a special set of needs. We had heard this song countless time before, but only after bringing a child as beautiful and special as Devyn in to this world has it really rung true.
In so many ways this song has become an anthem for not only Devyn but also our entire family. What is so powerful about this particular video is listening to the reasons that led Ms. Merchant to write such a beautiful, inspiring, and powerful song such as Wonder.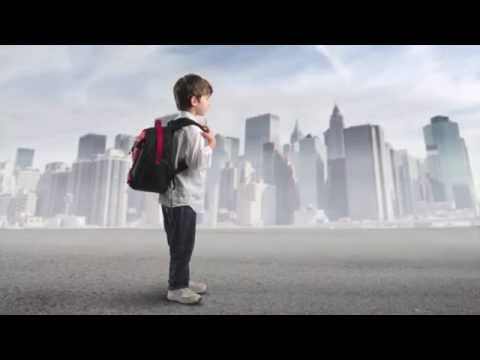 What an inspiration…
Thursday, January 31st, 2013 @ 9:44PM
There are no words to describe how amazing this young woman is!
Krista Horning is 25 years old and lives near Minneapolis, Minnesota, with her parents and two siblings. After graduating from home school she volunteered and now works part time at a clinic that meets the needs of children with disabilities.
Krista has the same syndrome that Devyn has, called Apert Syndrome, which causes abnormal growth in her skull, hands, and feet along with numerous other problems.  She has endured over 60 surgeries.
Krista enjoys reading, writing, and helping people. In 2010 her book, Just the Way I Am, was published and sold out its first printing in one month.  Krista wrote the book to thank God for His grace in her life and to encourage people with the amazing truth that He is sovereign over all things, including disability.  Krista's life verse is Jeremiah 29:11: "'For I know the plans I have for you,' declares the Lord, 'plans to prosper you and not to harm you, plans to give you hope and a future.'"
Found on: HSLDA